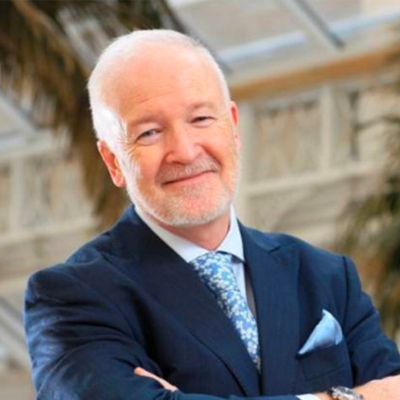 Prof Jeff French PhD, MBA, MSc, DipHE, BA, Cert.Ed.
Jeff French is a global thought leader in Social Marketing, social communication, behavioural influence and citizen focused programme planning and evaluation. Jeff has published over 100 academic papers and five books plus numerous guides and tool kits on these subjects. Jeff is a visiting Professor at Brighton University and teaches at a number of other universities on a regular basis.
Jeff was previously Director of Policy and Communication at the UK Health Development Agency and a senior civil servant in the UK Department of Health. In 2004 Jeff headed the UK government review of Social Marketing and set up the National Social Marketing Centre in 2006. In 2009 Jeff became the CEO of Strategic Social Marketing.
Jeff works with Governments, NGOs and some of the world's biggest private companies. Jeff has also worked for the WHO, the UN and the European Centre for Disease Control. Jeff is the co-author of the European Centre for Disease Control (ECDC) technical guidance on social marketing planning and author of two new UN tool kits and course on Designing and implementing campaigns in support of vaccination efforts to prevent and reduce the spread of COVID-19. Jeff was a leading member of the European Union funded E-Com EU review of pandemic communication and behaviour change research programme.
Jeff is a member of several national and international policy committees including the UN UNITA working group on road safety. Jeff is also a member of the Editorial Boards of five professional Journals, a board member of the European Social Marketing Association and President of the International Social Marketing association.
Jeff is a sought-after keynote speaker at international conferences and chairs the conference planning committees for the European and World social marketing conferences. Jeffs book; 'Social Marketing and Public Health: Theory and Practice, 2nd edition', was highly commended in the 2018, BMA Medical Book Awards and Jeff's Book with Ross Gordon; Strategic Social Marketing 2nd edition is a standard text book on many university reading lists.