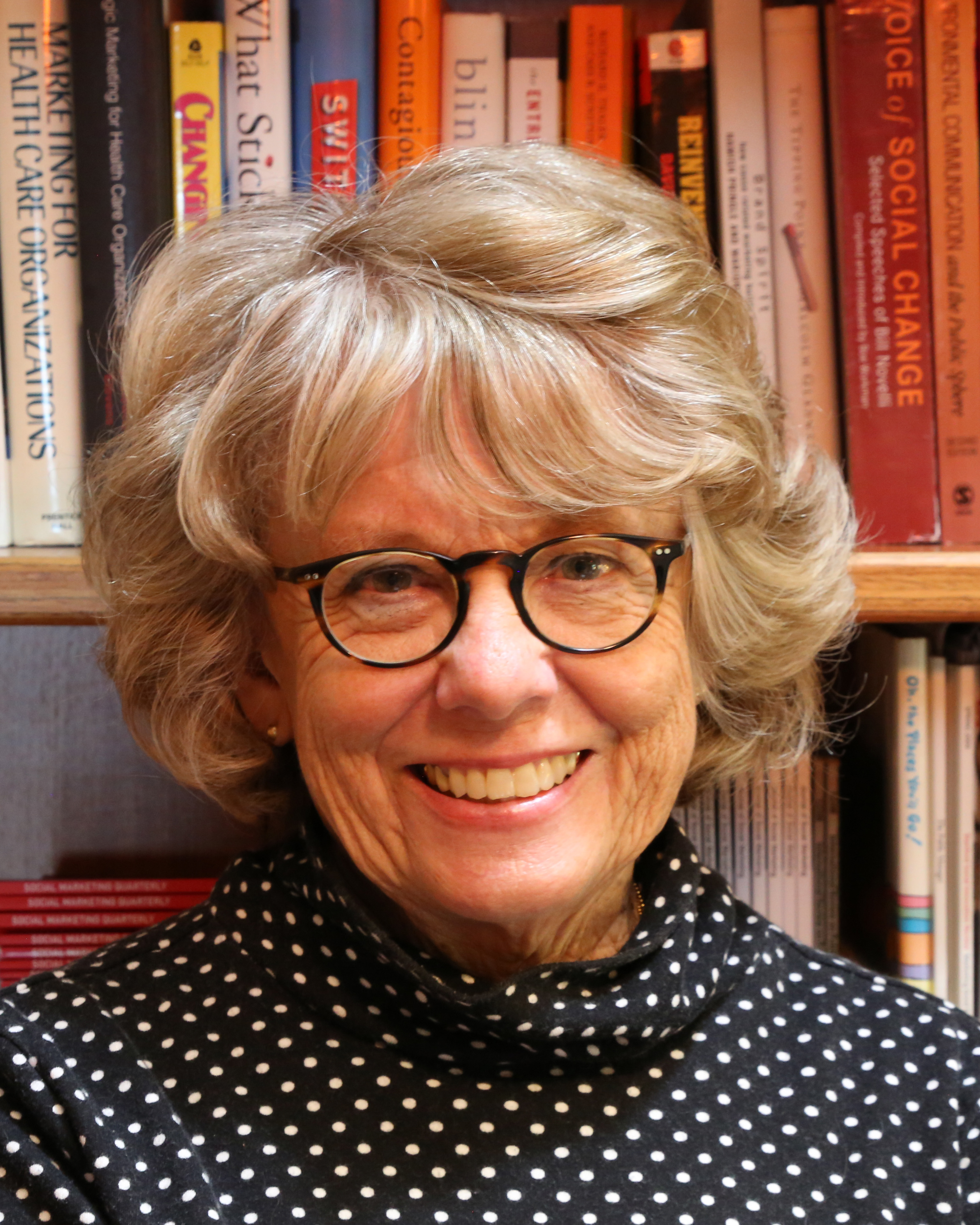 Nancy R. Lee
Nancy R. Lee, MBA, is president of Social Marketing Services, Inc., in Seattle, Washington, a strategic advisor for social marketing campaigns at C+C in Seattle, and teaching associate at the University of Washington , where she teaches social marketing in the MPA and MPH programs. With more than 30 years of practical marketing experience in the public and private sectors, Ms. Lee has held numerous corporate marketing positions, including vice president and director of marketing for Washington State's second-largest bank and director of marketing for the region's Children's Hospital and Medical Center.
Ms. Lee has consulted with more than 100 nonprofit organizations and has participated in the development of more than 200 social marketing campaign strategies for public sector agencies. Clients in the public sector include the Centers for Disease Control and Prevention (CDC), Environmental Protection Agency (EPA), Washington State Department of Health, Office of Crime Victims Advocacy, county Health and Transportation Departments, Department of Ecology, Department of Fisheries and Wildlife, Washington Traffic Safety Commission, City of Seattle, and Office of Superintendent of Public Instruction. Campaigns developed for these clients targeted issues listed below:
Health: COVID 19 targeted protective behaviors, teen pregnancy prevention, HIV/AIDS prevention, nutrition education, sexual assault, diabetes prevention, adult physical activity, tobacco control, arthritis diagnosis and treatment, immunizations, dental hygiene, senior wellness, and eating disorder awareness
Safety: texting and driving, drowning prevention, senior fall prevention, underage drinking and driving, youth suicide prevention, binge drinking, pedestrian safety, and safe gun storage
Environment: natural gardening, preservation of fish and wildlife habitats, recycling, trip reduction, water quality, and water and power conservation
She has conducted social marketing workshops around the world (Uganda, Jordan, South Africa, Ghana, Ireland, Australia, Singapore, Canada, Indonesia, India, Venezuela, Haiti) for more than 4,000 public sector employees involved in developing behavior change campaigns in the areas of health, safety, the environment, and financial well-being. She has been a keynote speaker on social marketing at conferences for improved water quality, energy conservation, family planning, nutrition, recycling, teen pregnancy prevention, influencing financial behaviors, wildfire prevention, and tobacco control.
Ms. Lee has coauthored 13 books, ten with Philip Kotler: Social Marketing: Improving the Quality of Life (2002); Corporate Social Responsibility: Doing the Most Good for Your Company and Your Cause (2005); Marketing in the Public Sector: A Roadmap for Improved Performance (2006); Social Marketing: Influencing Behaviors for Good (2008 and 2011); Social Marketing: Changing Behaviors for Good (2016): GOOD WORKS! Marketing and Corporate Initiatives That Build A Better World . . . And The Bottom Line (2012); Up and Out of Poverty: The Social Marketing Solution (2009); Social Marketing in Public Health (2010); and Social Marketing to Protect the Environment (2011 Policymaking for Citizen Behavior Change: A Social Marketing Approach (2017). More recently she and Kotler published the 6th edition of Social Marketing: Behavior Change for Social Good (2019), the text this course will use. She has also contributed articles to the Stanford Social Innovation Review, Social Marketing Quarterly, Journal of Social Marketing, and The Public Manager.